Hello.
This is where I will post all my Old software that might be Deprecated or just not under development any more.
Synology Download Manager – Deprecated, not sure if it works?
Description:
Synology Download Manager is a stand-alone software that connects to your synology and gets all the items in Download Station.
Features:
*Real-time update over torrents
*Remove torrents, add Magnetlinks and other downloadable files.(No .torrent files)
*Automatic removes all "Done" Torrents
Pictures: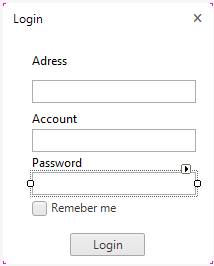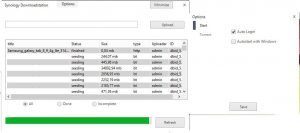 Download Link: Soon
MeMe – No longer under Development, Link down.
This is an unofficial memedroid client for windows phone.
Looking for a good laugh? Then look no further!
MeMe is here to save your day! With MeMe you're guaranteed a laugh whenever you need it!
You can to browse between newly added, Top weekly or All time Top! Never miss a laugh again!
Get MeMe to brighten your day and share it with your friends and family!
*This application requires a decent Internet connection to browse all the images.
Download Link: Remove from store.
BGC Filetester
BGC Filetester is a program to read BGC files. It's only for Swedish banks.
The software can read the files these files and create a response file.