Some GUI changes was made to "Fit" spotify more.
It can be downloaded here http://kluwert.se/liriks.rar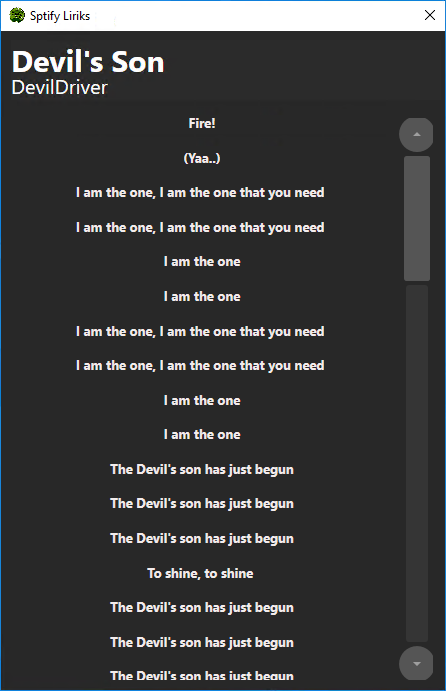 Just a small software without any functions except for the main one, pull lyrics for spotify.
kluwert.se/Lyrics.rar
Start program, click start and you'll get the lyrics for the song.
It Checks the song every 2 seconds.